Axnet partners with MDC to extend network coverage from Mexico to major hubs in the US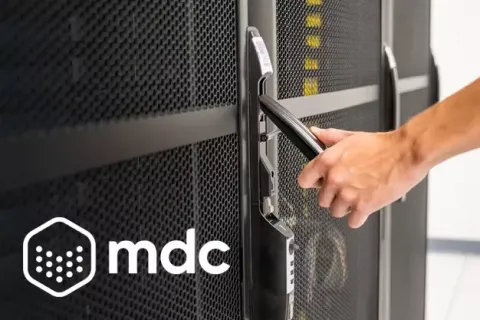 Axnet partners with MDC Data Centers to enable end-to-end solutions from main cities in Mexico to major hubs in the United States.
Mexico City, Mexico, May 10, 2022 - Axtel Networks (Axnet), a Mexican leader in fiber optic infrastructure solutions for ICTs with more than 25 years of experience, announced that it extended the coverage of their services to major hubs in the United States via partnership with MDC Data Centers, a leading provider of neutral colocation services on the US border with Mexico.
Axnet owns the most extensive fiber optic infrastructure in Mexico, with more than 47,300 kilometers, and presence in 72 cities. This partnership allows the company to deliver IP and long-distance services between international hubs in the United States and main cities in Mexico.
"This partnership reinforces the product portfolio of Axnet which continues to lead the market in quality of service and fiber coverage, as the most important player in the infrastructure telecommunications industry in Mexico", said Ricardo Hinojosa, Executive Director of Axtel.  "We, Axnet and MDC, have been partners for a long time with a common purpose of interconnecting Mexico".
MDC Data Center has built a platform on the border that provides access to dense network ecosystems with Mexico and Tier-1 global carriers in strategic US border locations. Leveraging its signature Actively Neutral™ principle, MDC helped pre-fabricate fiber routes between high-demand markets to facilitate cross-border connectivity and speed up service delivery.
"We are proud to join efforts with Axnet for the launch of our Prefab Solutions", said Juan Salazar, CEO of MDC. "It is our commitment to become fierce advocates for our customers' success and this partnership is a testament to that promise."
The Prefab Solutions will help connect key cities in the United States and Mexico by getting together the top networks on both sides of the border to enable end-to-end solutions that are diverse, reliable, and can be delivered faster.
Learn more about this solution, here: https://info.mdcdatacenters.com/en/prefab-solutions.