Connect your Data Centers and Mission-Critical POPs with low latency and high capacity, taking advantage of the scalability and performance that our DWDM network can offer you.
CHARACTERISTICS
Interconnects POPs, data centers and critical locations
High performance and low latency
Fully managed solution
40 cities with Wavelengths with capacities up to nx100 Gbps
Scalability: Capacities from 10 Gbps to nx100 Gbps
Topology options: Point-to-Point, Diverse, Protected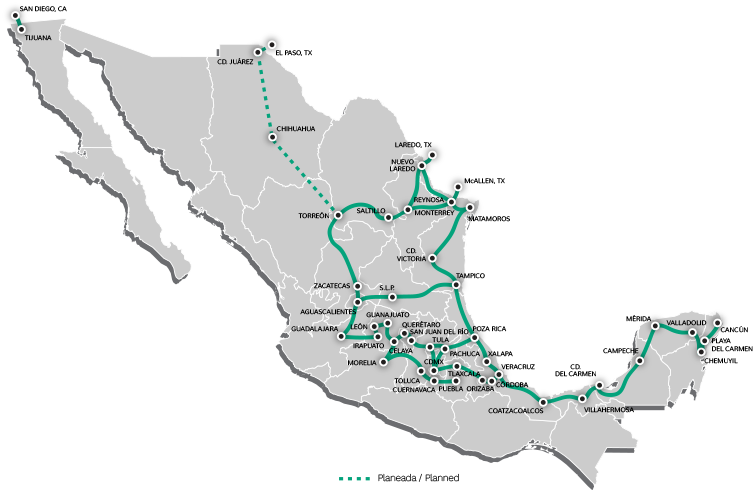 Point-to-Point single path topology over our DWDM networks. 100% dedicated bandwith.
Increase service availability with primary and diverse statics paths with dedicated bandwith.

Built-in protection for network redundancy and disaster recovery.