Expand your network with high performance and security. Designed under international standards our Ethernet service is available in flexible and scalable bandwidths according to your needs.
CHARACTERISTICS
Connectivity between end customer sites or POPs on your backbone
Layer 2 "best-in-class" E-Line & E-LAN ​​services
Efficient and fully restorable network
From 10 Mbps to 10 Gbps
Flexibility to increase bandwidth and sites
Based on MEF standard
E-Line
Point-to-Point connection between offices, data centers or POPs.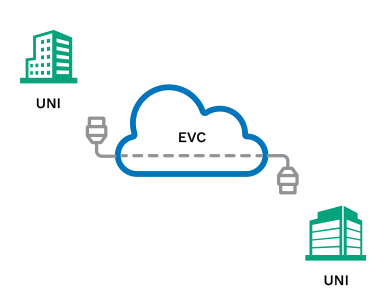 E-LAN
Multipoint to Multipoint service to connect various end points with full mesh connectivity.
EVC: Conexión virtual Ethernet
UNI: Interfaz de red de usuario