Axnet presents Data Center Connect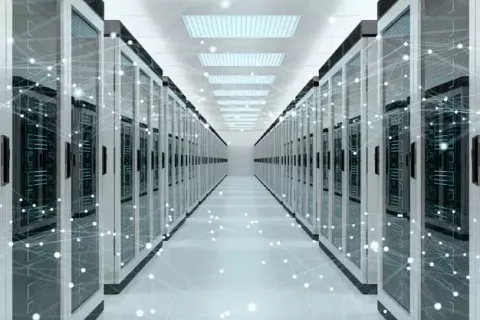 Unparalleled Data Center Connectivity in Mexico.
Service Providers, Operators and Cloud Providers will be able to connect to any Data Center in Mexico, the United States and Latin America.
Washington, D.C., August 31, 2021- Axtel Networks ("Axnet"), a Mexican leader in Fiber Optic Infrastructure Solutions for ICTs, presented its innovative Data Center Connect solution at International Telecoms Week 2021.
This solution makes it possible to connect any data center and cloud infrastructure in the world through Axnet's metropolitan fiber optic networks and highly reliable, low-latency long-haul transport. Axnet's broad nationwide coverage and fiber optic network allows for unparalleled interaction between the most important Data Centers in Mexico.
"We are very pleased to present our new Data Center Connect solution as part of International Telecoms Week, where Axnet is establishing itself as a model for infrastructure in Mexico with the largest fiber optic network coverage, which allows us to unite Mexico's most important Data Center clusters in Querétaro and Mexico City and connect them to more than 85% of medium and large businesses nationwide," said Javier Rodríguez Pereyra, Axnet's Director of Strategy and Planning.
With Data Center Connect, Axnet provides unparalleled connectivity in Mexico:
To any data center in the country and through multiple international borders with the United States and Latin America.
Between end customers and data centers, through fiber optics that ensure high speed and security, as well as a faster response time.
Creating Edge Computing environments with more than 1,000 connection points nationwide, in order to bring computing infrastructure to the end user and connect it through fiber optics.
"We are confident that expanding possibilities for operators, service providers and cloud providers to innovate and develop their businesses, thanks to the highest level of connectivity and reliability for which we are known, will create better opportunities in an increasingly challenging environment," added Javier Rodríguez Pereyra.
In a world that is more digital than ever, securing the best connection between data centers and customers' final locations translates into huge competitive advantages. In this sense, the Data Center Connect solution is the best option in Mexico, with more than 44,000 kilometers of Axnet fiber with coverage in more than 260,000 locations.